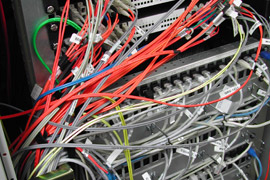 New network or upgrade needs for your enterprise?
No matter the size, we can do the whole process — evaluation, building, wiring and installing. Varying with your needs, we can install software such as Active Directory, Microsoft Exchange, Windows Server and anything else your network might require.
We are able to provide you with a turnkey solution for your enterprise network. Tell us what you need and we will build it tailor-made.